Coronavirus (COVID-19) Cleaning - Making your workplace safer!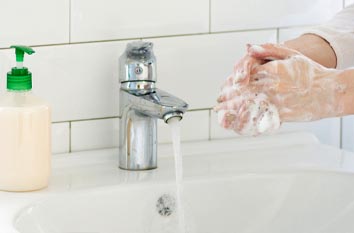 Reacting to the current Coronavirus (COVID-19) Pandemic Crisis
The Tudor Cleaning Company will be happy to help you with your "Return to Work Safely" package which includes disinfectant bio-fogging and hand disinfection stations.

As part of our "Return to Work Safely" package, we offer a full viral disinfection process. Using biocide fogging technology and EN14476 approved Virucidal cleaning which, as per current Public Heath England recommendations, is effective against enveloped viruses.

We offer a safe, fast-track and economical solution to help fight COVID-19 virus risk in your workplace. This treatment can be successfully carried out in all weatherproof buildings and site environments and is certified to eliminate airborne and surface viral bacterial pathogens.

We want to help our clients create the safe environment needed to re-open and operate inline with Government/HSE regulations, mitigating risk to both staff and customers. We are ready to act quickly, and most installations take a day to complete.

Where necessary, we can offer the use of ATP swab testing which will provide instant and accurate post-treatment testing for biological markers fir further peace of mind (subject to terms)*.
Why Choose Tudor Cleaning?
We offer a safe, fast-track and economical service
Fully insured
H&S compliant
USE EN14476 certified cleaner
Full site survey
Also tested & certified to fill the following viral bacterial pathogens
E.Coli
Norovirus
HIV
Hepatitis C
MRSA & clostridium difficile
Swine Flu
Contact us
Please contact us if you would like to discuss this package, or any elements of it on 01603 768768 or email info@thetudorcleaningcompany.co.uk. Or speak to our COVID-19 Operations Manager on 07584 632666